PLATINUM COLLECTION 2 Bedroom ACCESSIBLE DRIFTWOOD CARAVANS
SLEEPS UP TO 6   |   2 BEDROOM  |   WET ROOM BATHROOM   |   WIDER ENTERNACES    |  LOWERED KITCHEN UNITS    |   ALLOCATED PARKING   |   SUN TERRACE
Driftwood Caravan
PLATINUM COLLECTION
2 Bedroom Caravans
Sleeps 4/6 | No Pets | No Smoking
Welcome to The Driftwood Caravans
Accommodation designed with your comfort and accessibility in mind.
Our spacious layout and thoughtful details, such as wider entrances and lower worktops, create extra space for improved mobility.
Our accommodation comes equipped with features like a bedroom hoist and a wet room bathroom, complete with grab bars and Doc M disability equipment to ensure a relaxing stay for all.
Assistance dogs are welcome.
Don't forget to enjoy our extra-large sun deck terrace and allocated parking.
A truly accessible and enjoyable holiday experience awaits.
CALL OUR HOLIDAY CONSULTANTS TO BOOK THIS ACCOMMODATION
01237 473263 (OPTION 1)
Important Information please read prior to booking
There are raised thresholds of approximately 55mm at the main entrance to the caravan and at the french windows as they access onto the external terrace. Threshold ramps are available on request
The wet room has a 25mm ramped access and also has low ridges moulded into the floor to separate the shower area from the toilet area, and to allow for proper drainage. These ridges can impact upon the use of a wheelchair within the wet room area.
Please confirm your preferred sleeping arrangements in the main bedroom,
we can arrange the beds as one single, two singles or a double bed.
Please call or email with your preferred choice.
We have an electric hoist for the use of our guests which must be booked prior to arrival. Please note we do NOT provide slings.
In the event of an emergency, we will assume that you are able to exit your accommodation safely, if you are unable to do this you must advise us before you arrive.
Images are a representation of the accommodation and may differ from the actual appearance. Maximum capacity includes the use of the pull out bed in the lounge.
If you have any specific accessibility requirements or equipment needs, or if you simply want more accommodation information, please call and speak to our holiday consultants on 01237 473263 (option 1). 
Experienced Holiday Consultants
Speak direct with our knowledgeable consultants who are on hand to offer advice.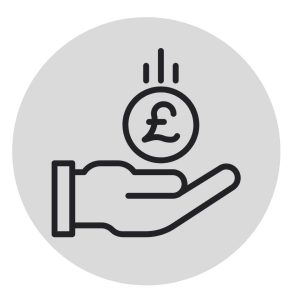 LOW £50 DEPOSIT
Book now and only pay a low deposit for holidays booked 7 weeks of more in advance.
BOOK WITH CONFIDENCE
Award winning and rated excellent on review websites
Driftwood Caravans | Platinum Collection | Braddicks Holiday Centre